Helping Your Firm to Succeed with a Croydon Removal CR0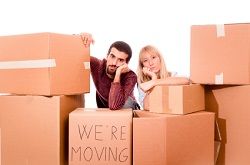 Any business will rely on various factors that can determine its success. It will need to provide the best products and services, be friendly and professional, make wise investments, expand, be easy to locate and access, be open to new ideas, hire the best staff, motivate your team and much more. Capitalising on all of these will help your firm to earn more money and help more people. Doing all of this will require a lot of time, energy, resources and money and there are multiple ways to go about doing each but one of them is a relocation. Moving your business to a new spot can allow for many benefits that will help enable your firm to move forward and thrive. However, handling all the difficult tasks involved, from planning, research, packing, heavy lifting, driving etc, can be more than you can handle, especially as you will have your usual work matters to attend t. If you want to move in, around or from Croydon without any hassle, all you have to do is call Croydon Removals today on

and we will guarantee a successful move.
A new building may not seem like it can make much of transformation at first but it can. A structure that is modern, clean and safe will help your staff to work harder and feel more comfortable. It will also encourage clients, partners and customers to work with or purchase from you, and it will create a strong image of your firm in their minds. Any extra room allow for more staff, additional space to store items, more places to display goods and more. You can find an office block that is more environmentally, friendly, has greater disabled access facilities and includes extra bathrooms, offices, and so on. The local area will also have a great impact because if it's closer to the people you work with or your customers than it can make things simpler and increase trade. Finding a spot that compliments your business will also help, so having an office in a busy city will work better than being in the middle of the countryside.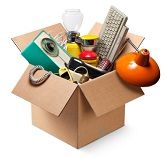 So how can we help you to make all this come true? We begin over the phone where we can answer any questions you have about the process and fill you in on everything that has to be done. We will make you feel at ease with the work involved, telling you the best ways to handle things and making them simpler. We have many services available to you that can see to each aspect of your removal and we can go into detail about them over the phone. You can choose what you want us to do freely, without worrying about packing CR9. We help in the ways you need, coming in to help at any stage during the operation.
We can have a team of removers who can be with you right away and they will be ready to of what is needed of them. They will s ort all of your goods and pack them with care, ensuring each time will be safe. They will be able to lift and carry furniture and boxes in and out of building with ease, meaning that you can take everything with you to your new address. We have many vehicles, Croydon storage facilities CR2, a Croydon Man and Van service CR2, support with CR9 international moves CR0 Croydon and much more at your disposal. So for more information, a free quote or a move around Croydon that will help your firm to succeed, contact Croydon Removals today.